Marcus "Flex" Maxwell is a villain protagonist in Jaredthefox92's Dimensional Wars continuity. He is a Moebian soldier who has served in both the Anti Mobian Army and the New Order. He is a veteran combatant and is known for his laziness, his good intentions, his laid back attitude, and his goofing off.Marcus is the anti-brother of 
Rukus the Cat
.
Appearance:
Standing at a normal adult Mobian height of 3.7ft, Marcus is a blue fured Moebian cat with red eyes, (which is a recessive genetic trait on Moebius). He is usually seen in various uniforms and often wearing different gear according to the task at hand.
Personality:
"Shit! Enemy dudes, 12 o clock! Light em up! Light em up!"~Marcus under fire.
Marcus is very bizzare for a soldier as he possesses all the traits that normally would be seen as bad for the army, but in combat he shows bravery, skill, and your average Moebian ferocity.
Abilities:
Theme Song: (2016)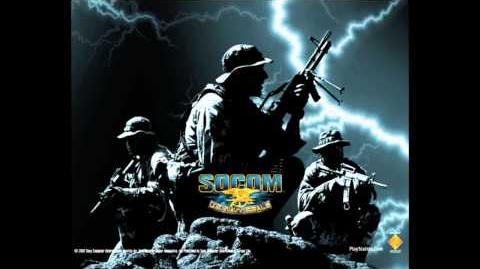 Ad blocker interference detected!
Wikia is a free-to-use site that makes money from advertising. We have a modified experience for viewers using ad blockers

Wikia is not accessible if you've made further modifications. Remove the custom ad blocker rule(s) and the page will load as expected.